We are so excited to share with you our new logo.  We have been working on the creation of FinanceForward for several months.  If you have time, please visit our new website www.financeforward.me.  Our phone number and address will remain the same; however, we do have new e-mail addresses that we will now be using.  No need to worry if you forget the new e-mail address, our old ones will be forwarded to us.
Neil.Young@financeforward.me
Elaine.Shanley@financeforward.me
Michele.Beernink@financeforward.me
We are always excited to hear from you and hope you like our new look.
Investments
Planning Strategies seeking to Maximize Returns
Risk Management
Experienced Management Consulting
Business Services
Navigate Insurances and Benefit Options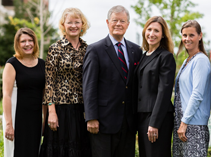 Young & Company
We are a financial advisory and corporate benefits firm that puts relationships not simply first, but at the center of everything. We look at your investments as your reward for a life of sacrifice, determination and desire for maximizing your future. Our passion and experience with financial management, wealth building and business consulting is robust. Meet our partners and discover how we can help first hand.
1910 Towne Centre Blvd., Suite 250, Annapolis, MD 21401 | (410) 494-7766 | info@yco.com
Helpful Content
The Supreme Court's declaring DOMA unconstitutional may require some same-sex couples to reconsider their financial strategy.
Tulips were the first, but they won't be the last. What forms a "bubble" and what causes them to burst?
Many Americans are operating their personal finances with only the barest minimum of knowledge.