Investments
Planning Strategies seeking to Maximize Returns
Risk Management
Experienced Management Consulting
Business Services
Navigate Insurances and Benefit Options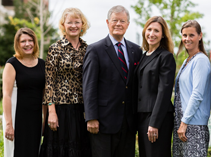 Young & Company
We are a financial advisory and corporate benefits firm that puts relationships not simply first, but at the center of everything. We look at your investments as your reward for a life of sacrifice, determination and desire for maximizing your future. Our passion and experience with financial management, wealth building and business consulting is robust. Meet our partners and discover how we can help first hand.
1910 Towne Centre Blvd., Suite 250, Annapolis, MD 21401 | (410) 494-7766 | info@yco.com
Helpful Content
Ascertaining the value of your business is important for a variety of reasons.
A will may be only one of the documents you need—and one factor to consider—when it comes to managing your estate.
Is your estate in order? This short quiz may help you assess your overall strategy.